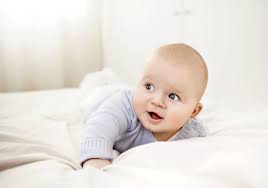 Unless you have had a baby, you wouldn't understand why it is essential to use a changing pad cover. The biggest question today is; why use changing pad cover?
Personally, after giving birth to my first child I was not a great fun of these changing pad covers. I had heard about them and seen them on TV commercials but, it never did strike me as them being necessary. It was not until I had to wash my blanket absorber nearly four times in a day that I decided to give it a trial.
Reasons, as to why,use changing pad cover
First of all, let's be honest about something; sincerely there is nothing fun and worth bragging about in changing a messed on the diaper. I didn't like it, in fact in the first weeks after giving birth; my husband had to do it for me. A changing bad cover can brighten your day and here are the reasons as to why:
1.Easy to wipe and wash
Changing pad covers are made of vinyl material that is waterproof and easy to wipe. Hey, while changing your baby an "accident" may happen, you don't have to worry much. Unlike the absorption mattress which needs to be washed anytime a mess occurs all you need to do is wipe a changing pad cover.
At night things become even much easier. Correct me if I'm long but it seems like babies have the instinct to know when you have just changed them into clean diapers. The poop and pee barely minute after you have just changed them. With a changing pad cover, all you need is just to wipe it; this will save you much time unlike changing the absorption blanket.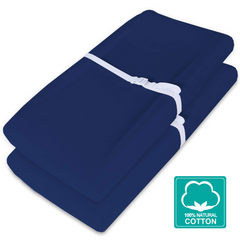 https://www.biloban.com/collections/changing-pad-covers/products/biloban-ultra-soft-natural-cotton-changing-pad-covers-2-pack-navy-blue
2.Fashionable
Yes! Changing pad covers comes in a variety of colors, shapes, and designs. I am in the modeling industry and fashion, and matching colors are just my thing. You can actually have a changing pad cover that matches your baby's nursery. This makes the place attractive and organized.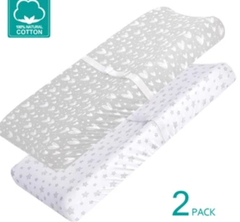 https://www.biloban.com/collections/changing-pad-covers/products/copy-of-changing-pad-cover-for-baby-girl-2-pack-pink-ultra-soft-100-jersey-knit-cotton
3.More comfortable to the baby
Some of the changing pad covers are made of cotton which feels comfortable to the skin of your baby. Nothing beats the feeling of changing your baby's diaper as they smile and laugh. This brightens the whole experience. And. You actually don't have to change the pad cover every time, not at least it gets messy
4.Cheap
Most changing pad covers are available at pocket-friendly prices. You don't have to sacrifice a lot of your savings to get one. In fact, they cost less compared to buying an absorption blanket. Hey, this will help you save at least a dollar or two.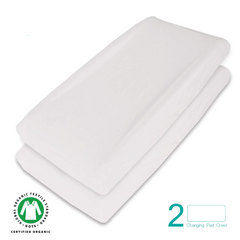 https://www.biloban.com/collections/changing-pad-covers/products/changing-pad-cover-sheets-bassinet-mattress-sheets
Biloban Baby Bedding is a manufacturer of baby bedding products. Our aim is to offer super comfortable baby bedding products in affordable price.