Baby changing pad covers are one of the most used baby essentials. On average babies are changed as many as 10 -12 times a day! We've created a handy guide to help you choose a changing pad cover that suits your families needs. We also answer some of the most asked questions by our customers.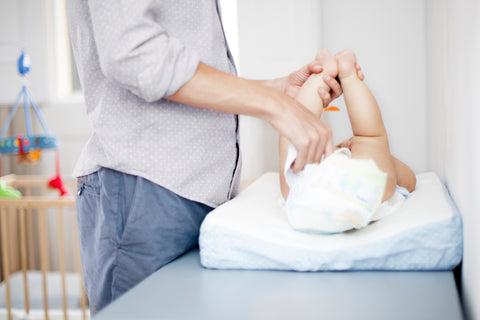 What is a baby changing pad cover used for?
The pad is meant to keep your baby cushioned during diaper changes and protect your belongings from pee and poop that makes its way out of the diaper. You can also use them after bath time, as a comfy surface for baby massage .
What to consider when buying a changing pad cover.
The key things when choosing your baby changing mat are:
Size. Does it fit your changing table?
Material. Is the material breathable and soft enough for baby to use?
Phthalate free fabric, this means no nasty chemicals!
Easy to clean!
Choose a pattern you love!
How do I clean my changing pad cover?
Hot and soapy water or baby wipes do the trick. Avoid using anything with chemicals or that contains bleach. You could also machine wash the cover at gentle circle and tumble dry on low heat. 
What changing pad cover should I buy?
Highly recommend you to try Biloban changing pad cover! We created three different styles of changing pad cover to meet a variety of parents and babies needs.
Waterproof Changing Pad Cover - 2 Pack, 100% organic cotton
1. 32" x 16" suitable for most changing pads
2. Soft, breathable and stretchy
3. 100% GOTS (Global Organic Textile Standard) certified organic cotton
4. Premium elastic along the entire bottom edge, keeps sheets safety in place
5. Various lovely unisex print to choose from 
6. Easy care, machine-washable & dry-cleanable
Changing Pad Cover - 2 Pack, 100% Jersey Knit Cotton
1. 32" x 16" suitable for most changing pads
2. Soft, breathable and stretchy
3. Premium elastic along the entire bottom edge, keeps sheets safety in place
4. Various lovely unisex print to choose from 
5. Easy care, machine-washable & dry-cleanable

Changing Pad Cover - 2 Pack, Ultra Soft, Whale Print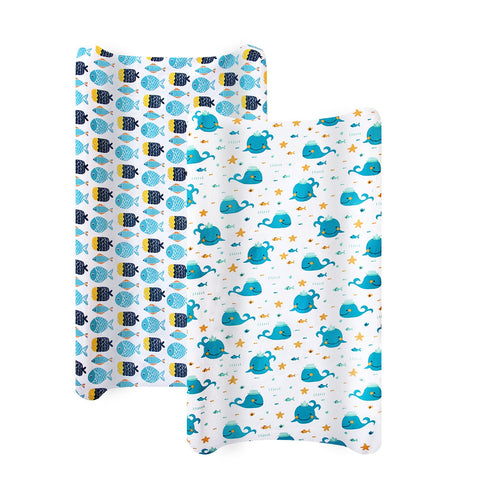 1. 32" x 16" suitable for most changing pads
2. Soft, breathable and stretchy
3. Premium elastic along the entire bottom edge, keeps sheets safety in place
4. Various lovely unisex print to choose from 
5. Easy care, machine-washable & dry-cleanable