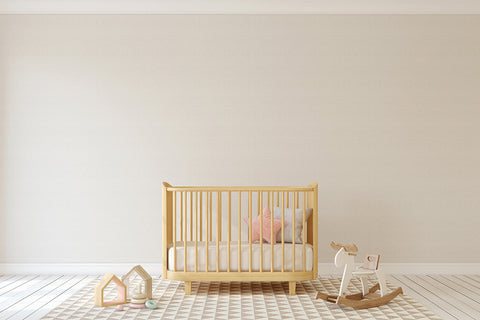 Creating ideas for your new baby's nursery can be incredibly fun. The list of projects are endless. However, when it comes down to the bare bones of it, you need to be sure you have crib sheets before you start coming up with ideas for wall decor and which rugs to use on your hardwood floors. Because the crib sheets determines whether or not your little has a comfortable environment
Before you buy the crib sheets, You need to be sure of the size of your crib in order to accurately find a fitted crib sheet as loose sheets can easily become hazards for your newborn. Additionally, hypoallergenic waterproof fitted bed sheets will keep your baby dry throughout the night without causing skin irritation.
Why Do I Need A Crib Sheet?
Your little bundle of joy will need baby items that are not so little, including a crib. In addition to your baby's crib, you'll invest in a crib sheet, like Biloban Baby Crib Sheets. To cover, protect, and preserve your baby's mattress.
(Unless you're using a Biloban Baby Crib Sheets, of course! Our sheets come with a soft, breathable, washable cover. And unlike other sheets, ours are made with Ultra Soft Microfiber. That's much more breathable and more comfortable.)
Plus, with the variety of colors and patterns to choose from, crib sheets add to the aesthetics of your baby's nursery.
Factors you need to consider
Machine-Washable
Life will be much easier if everything in your baby's crib – from the mattress pad to the sheets – is machine-washable. Accidents are guaranteed, and if you can toss everything into the washing machine, you will avoid stress and anxiety and save time.
Healthy & Organic
Many people choose organic or chemical-free fabrics for their baby's crib bedding. If your baby has sensitive skin and is prone to rashes, opt for organic or chemical-free sheets. Also wash the bedding in a chemical-free detergent made for sensitive skin.
Fabric Options
A majority of crib bedding is made from cotton or a cotton-polyester blend. High-cotton blends or 100% cotton sheets are preferable for babies, but feel free to experiment. Monitor your baby's sleep and reaction to different fabrics to learn what works best for them. Seasonal fabric changes are also common. Flannel cotton sheets retain heat, which is ideal for a baby born in winter, while cotton-blend sheets allow air to circulate, keeping the baby cool in summer months.
What Size Crib Sheet Do I Need?
There are two main categories when it comes to crib mattress size: standard and mini. Which size crib sheets you choose will depend on your little one's crib.
Take a look at the measurements for both mattress sizes below so that you can make an informed decision.
Standard Crib Sheet
A standard crib sheet measures 52 inches by 28 inches. Newton Baby's standard crib sheet fits a crib mattress up to 8 inches thick.
Our crib sheets are designed to fit securely over the Newton Baby Basic, Original, and Waterproof Crib Mattresses, but they also fit securely on other mattresses with similar dimensions.
If you've opted for a mini crib, try the mini version of our crib sheets, which fits mattresses that are 24 inches by 38 inches in size. Mini Crib also called pack n playyard.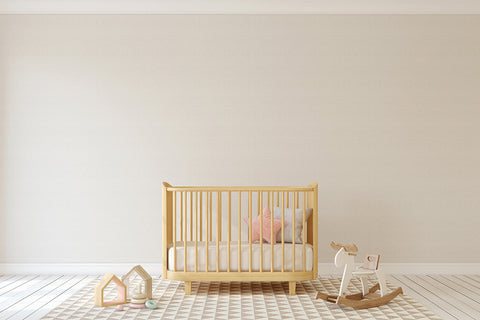 wants what's best for you and your little one, which is why we've designed our crib sheets to be 100 percent breathable and comfortable.
Whether you're using a standard-sized crib mattress or a mini crib mattress, Biloban Baby has the crib sheet for you. Our products give your baby safer, healthier, and better sleep!