The holidays are here! It's a time of anticipation, excitement, ideas, adventure and more. Maybe a jovial holiday dinner is in the future or a beach vacation with the kids? However to travel with a baby successfully, you need to come up with a plan ahead of time. You don't want to leave anything to chance. Regardless, here are  tips for holiday travel with kids, to focus on survival and enjoyment (without screwing up sleep).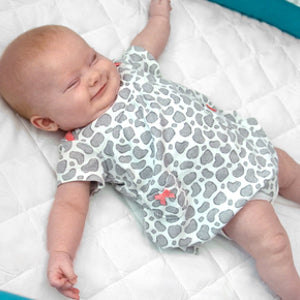 1)Add extra time for tantrums and toilet stops
Amend your BC (before children) travel timeline with that in mind because despite all urgent pleas, children tend not to respect the time-critical nature of travel arrangements. Extra time will be needed to facilitate tantrums, general idling, toilet trips and mindless wandering.
2)Pack enough snacks to survive 
You don't want to get in the car only to hear your baby start to cry from hunger.
When you are planning your snack packing, factor in turned-up noses to on-board food offerings and try to include at least some healthy options to avoid sugar crashes mid-journey.
3)Travel outside of sleep times
If your child is sensitive to sleep, try to travel outside of naps or bedtimes.   A plane, car or any other form of transportation can be super stimulating with the extra light and hustle and bustle making it super hard to fall asleep for some.  As a general rule, try and travel either first thing in the morning or after your child's first nap.  I know that this is not a perfect answer for some, but you just do the best you can.  Oh and if you aren't sure how your child will act on a plane ride, you can always distribute candy. Candy makes everything better.
4)  Don't forgot your essentials 
Make a checklist and doublecheck it. You'll need a lot of items when hitting the road with your child. Yes, include the staples like toiletries and sunscreen but also include those items that are important for sleep, for example Biloban pack n play mattress protector!
It's a mattress pad, a quilt waterproof cover and a fitted sheet, all in 1! This simple product can add much comfort and protection to your baby's playpen mattress, ensure a good night sleep!
Biloban pack n play mattress pad offers your little one optimum protection and comfort!
☁️Perfectly fit for all standard playard mattresses( 39"x27" )
☁️Ultra soft hypoallergenic microfiber surface, highly absorbent and breathable
☁️100% waterproof, completely non-toxic food-grade TPU waterproof layer 
☁️Noiseless, no crinkly plastic noise when your baby moves
Click biloban.com for more product detail!