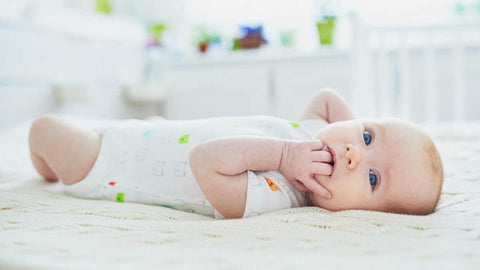 Part of the fun and excitement of planning for a new baby is decorating the nursery. Picking out the furniture, wall color, decor and of course the crib bumper for the crib make it all seem real.  With the controversy over the safety of crib bumpers, some new parents feel it is safer not to use them.  Even though they feel it's safer without the bumpers, not many could deny, the cribs look empty without them.  Some bumper alternatives look strange and are not available with any coordinating bedding.
If you can relate to this, I want to share good news about the Fresh Air Crib Liner , part of the Just Born family. This crib bumper alternative is adjustable and fits most cribs with a mesh liner that locks in place and provides fresh airflow for baby.
The Biloban Crib Bumper gives parents less to worry about while creating a safe and comfy environment for baby to sleep. The Biloban Crib Bumper is now available at Biloban website .
Some other great tips for creating a safe and healthy nursery are to skip composite wood furniture because it contains formaldehyde, solid wood is the safer choice.  Organic crib mattresses are a safe sleeping option, but if you have a conventional mattress, you can cover it with a cover not made of PVC.
If you are painting baby's walls opt for a zero VOC paint and paint as far in advance of baby coming home as possible so there is ample time to thoroughly air out the room. It's best to go with a bare flooring like bamboo or cork  over carpet and make sure that you do not use products that are treated with Microban because it contains the chemical toxin triclosan.
If you're using area rugs, washable rugs are best and if you do have carpet, vacuum often using a vacuum equipped with a hepa filter.  For accent decor and toys make sure that you are decorating with safe items.  Those vintage finds may look nice but what's lurking in them?  Avoid using or buying anything containing BPA, Phthalates, PVC, Latex, Lead, and Flame Retardants.
With some careful planning you can create a nursery that's safe and inviting for your new addition.
Would you like to enter a giveaway to win a crib bumper by Biloban? Well, you are in luck!  Just contact our website.  Good Luck!!!