While there will always be people with preferences for cotton, bamboo is overall more sustainable for the earth and better for your health as well. Due to its hypoallergenic qualities and less need for pesticides and fertilizers, it is more suitable for those with sensitive skin, like children or elderly.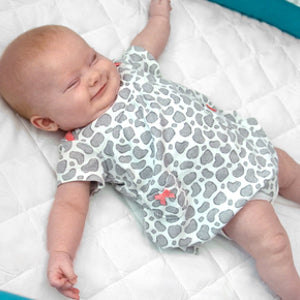 If you've been following the latest sustainable trends, you've probably noticed that there are more bamboo items being produced than ever before. Not only can bamboo be used as a substitute for wood and plastic, but it can also be made into fabrics as well. Therefore, you may be wondering just what make it superior to its more widely cotton cousion. Here are a few reasons why you might to choose bamboo over cotton.
It's more durable than cotton
Bamboo is incredibly durable. When care for properly. It will easily outlast cotton.Not only is it less likely to fray, but the colors will stay vibrant even with repeated washes. Another great thing about it is resistant to mold, bacteria, mildew, and odors. It does not wrinkle easily either.
It's softer than cotton.
Bamboo fabric is naturally smooth and round, which makes it soft to touch. Unlike cotton, it does not contain any barbs or spurs. In other words, it will cause any irritation, this make it ideal for those whit sensitive skin. Not only is the fabric softer than cotton, but it is also hypo-allergenic and can be worn by anyone without allergic reactions or skin irritation.
It's more absorbent, clwan, and breathable
Whether you use bamboo clothing or bamboo bed pads, your body emits moisture and sweat onto the fabric. Nothing is more annoying (or distasteful) than lying damp sheets. Bamboo can take in three times more water than its weight and is more absorbent than even the finest organic cotton, wicking moisture away from the skin much faster and keeping you dry and comfortable. Bamboo also contains an useful antimicrobial property called "Bamboo Kun". This natural antimicrobial bio-agent helps reduce bacteria that thrive on materials and on the human skin. These amazing characteristics help regulate your body temperature, helping you stay cooler, drier, and cleaner at night and creating an exceptional sleeping experience.  
Now that you're aware of all the wonderful qualities of bamboo, could you ever imagine going back to sleeping on cotton? Check out some of our incredibly soft bed pads available in a wide range of colors and sizes and start sleeping on bamboo now! 
Bamboo has a number of wonderful qualities that are crucial for all babies. Bamboo fiber is softer than cotton with a natural softness equal to cashmere and clothes made with bamboo feel heavenly to wear!
Another benefit of Bamboo fabric is that it is more absorbent than cotton. It's moisture-wicking capability keeps moisture away from your baby allowing your baby's sensitive skin to be protected.
Perfect for allergy sufferers, bamboo is a hypoallergenic material that reduces the symptoms of asthma, skin problems and allergies. Its thermal regulating capacity can keep your baby warm in winter and cool in warmer seasons.
Biloban waterproof bassinet mattress pad made from bamboo fleece surface and quilted with absorbent filling that is just appropriate for your baby's extra comfort.
These bassinet mattress pads are ideal for all mainstream bassinet like Fisher-Price Soothing Motions Bassinet.. And with the elastic skirt around the edge, which makes it flexible to fit various kinds of bassinet mattress. And it's more easy to put the pad on & more quick take off from your mattress than other pads/sheets. What's more, our bassinet mattress cover is thick enough and with bamboo fleece surface makes it the best choice for your baby's sensitive skin.