Are you the kind of parent who constantly worries about parenting skills and whether or not you've made the best decision when it comes to your infant? Did you burp them after you fed them?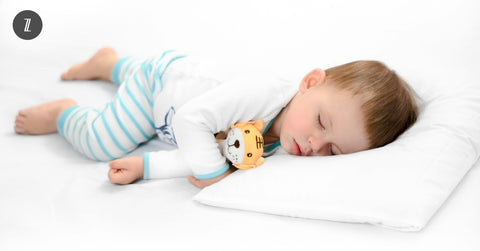 Should you lie your infant on his or her stomach or back? Should you let your baby cry in the middle of the night, or would it be considered negligence? What's best for your baby when it comes to feeding time; bottle-feeding or breastfeeding? Is your infant old enough to sleep on a pillow, or are they still too young?
Parenting can be a tricky thing, especially for first-time parents. It can also be hard to navigate the right and wrong way to parent when everyone is putting in their opinions on how you should be raising your infant. But, seriously, if letting your infant sleep on a pillow is one of your main concerns, then continue reading because this article is for you.
Though the timeframe does vary, many children over 18 months are ready for the additional comfort a pillow provides. When the time comes to introduce your infant child to a pillow, it should be a small, firm pillow. You want to avoid pillows such as a feather pillow. This is because feather pillows are known to be soft, and can trigger allergies in your infant, causing them to smother.
Here i'd like to recommend you to start to Biloban toddler pillow. With a thin, flat design, the Biloban Toddler Pillow is specially built for toddlers just adjusting to using a pillow. It should not lift their heads too high, but it adds subtle cushioning. This combination and the pillow's compact design also make it ideal for travel.
The Biloban Toddler Pillow consists of a polyester cluster fiber filling with an extremely soft cotton shell. Thanks to its precise stitching, the pillow is very durable and should hold up well to regular use.
The pillowcase's envelope closure minimizes bunching without using a zipper that could poke the child. The pillow is 13 by 18 inches with a stuffed height of 2.5 inches and a pressed thickness of 1 inch. Lab tests have demonstrated that the pillow can be washed over 200 times on a delicate cycle and still maintain its structural integrity.
The Biloban Toddler Pillow is backed by a lifetime guarantee. If you're not completely satisfied with the pillow, then you may be eligible for a replacement or refund with no questions asked.