Just like your sheets, your bassinet mattress pad gets dirty. Are you at a loss as to how to keep it clean?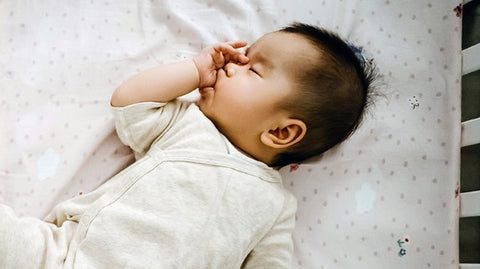 What Is a Bassinet Mattress Pad?
A bassinet mattress pad, is designed to lie atop a bassinet mattress. Made from a variety of materials such as wool, bamboo, cotton, memory foam, feather or latex, its function is to provide an extra layer of comfort, especially when the existing mattress is worn or uncomfortable.

The fact is, since bassinet mattress pads are made from different materials, there is no universal way to do it. That's why we give some advice of expert on tackling this chore.
How To Clean A Bassinet Mattress Pad?
The most important point is that: Always follow the instructions on the care label of the pad.
1. Remove the pad from the mattress. These can usually be thrown in the laundry and safely washed with detergent. Never use bleach on these pads, as it may damage the backing. Also, to assure an equal distribution of laundry detergent, allow the machine to fill with water, add the detergent, swish to mix and then add the pad into it.
2. To preserve the soft of the pad, softener is recommended to be added during the final rinse.
3. If machine drying is recommended, tumble dry on low heat only. High heat will damage the TPU waterproof backing layer. Toss in a few dryer balls or tennis balls to help the pad dry more evenly.
4. To avoid odors, mold or mildew, make sure the pad is completely dry before putting it on the bed.
Choosing a comfortable Bassinet Mattress Pad will make your baby sleep better, which is extremely important for a baby's growth. That's why I highly suggest you to try Biloban bassinet mattress pads.
Certified STANDARD 100 by OEKO-TEX®, meaning this product surpasses the highest criterion of testing for harmful chemicals and synthetics
1.Made from 100% natural bamboo, soothing, moisture-wicking and inhibits the growth of odor-causing bacteria
2. 2pack, quilted texture adds a layer of softness
3. Food-grade TPU waterproof backing layer protects mattress from any water spills or bed-wetting
4. Elastic skirt around the edge make fit perfectly for your bassinet mattress
5. Totally undetectable and silent, provide your baby a restful night's sleep
6. Wash durable and easy-care
Cite from: www.today.com