Pack n play may stand as a must-have necessity for most new born parents. But many still wonder whether or not they need sheets for their pack and play. With so much else to worry about, are these necessary?
The truth of the matter is that sheets are completely optional for use in a pack and play. There may be some cases where having sheets for your pack and play is convenient, but they are not a necessity.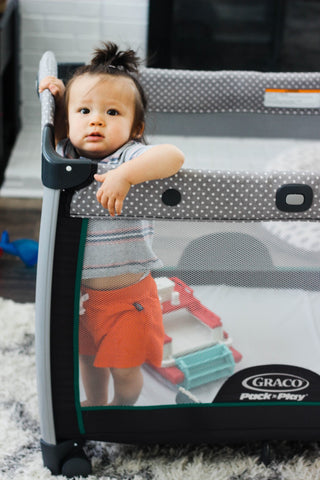 Pack and Play's generally have a waterproof, easy-to-clean padded mat that fits directly into the bottom of the playard. The material is extremely easy to clean, and my own babies have never seemed to notice whether or not there was a sheet on the mattress. The purpose of a sheet, as far as I can tell, is to create an easy-to-clean washable surface that protects a mattress from various spills or accidents. However, since a pack and play mattress is made from easy-to-clean materials, a sheet is not really necessary.