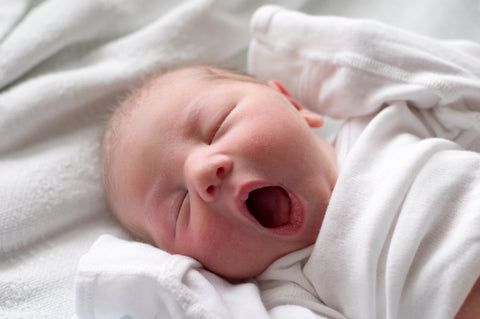 Do you need a changing pad cover, or can you leave it off your baby registry? While you can certainly use your pad without one, any parent will recommend you add a few to your list. Just like a mattress, the pad will quickly get dirty without protection. When you have a sheet over the pad, you'll easily absorb liquid messes. 
Pad covers aren't only essential to keeping your nursery clean. They also make the diaper changing process more comfortable for your baby. Soft fabric covers will keep your child warm and cozy even when they're partially dressed. This translates to fewer tears for your little one and less stress on your part! Finally, changing pad covers make your baby's room more stylish. A fresh sheet looks great when it matches the crib set. The accent also helps to tie together the room's color scheme. 
Changing pad covers may seem like a minor detail, but they're actually an essential part of your baby's daily routine. Pad covers are one of the easiest ways to keep your little one comfortable while making your nursery more hygienic. Since it's your priority to keep your child happy and healthy, investing in pad covers is a small tradeoff for how wonderful the room will look and how great your baby will feel. 
Start by putting a few neutral styles on your registry or find colors that match your nursery theme. When the weather changes or you want to update your look, you can always purchase a couple of new ones. You can even get creative with your changing pads. Holiday styles and seasonal fashions are available at most baby stores and online shops. So, go ahead–add a few different changing pad covers to your registry. No matter how many you get, you'll feel good about receiving and using them.