Leaking diaper, spit up,drooling...are so familiar to every parent raises newborn in daily life. Regular bassinet mattress is easy to get stains on it and really need to make a lot of efforts to wash these stains off. Is there any solution about it? The answer, of course, is yes. A simple waterproof mattress pad helps to solve all these annoying issues.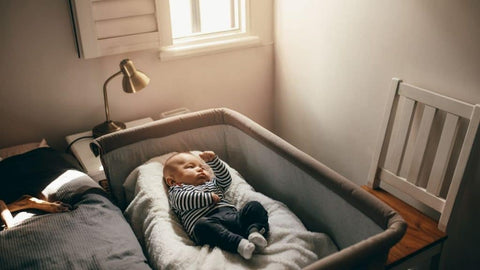 But you may have some questions about it at this time——how exactly this pad can do to keep mattress underneath dry and clean? Will the material causes damage to my baby's skin? Will it tear in the washing machine? Let me introduce this waterproof bassinet mattress pad to you and you won't regret!
 Waterproof
The mattress pad is made of not only one but four layers overlap together with quilted texture. The top layer is made from natural bamboo or microfiber. Itensures your baby feels soft and comfort, and breathable enough to allow the air flows. The bottom is 100% waterproof TPU layer which segregates the moisture and the mattress completely.
(Check our water-proof test clip on Youtube to see how brilliant the absorbing capacity is! )
 Hypoallergenic
With the eco-friendly materials like natural bamboo terry, the mattress pad will not irritate your baby's delicate skin. Also, it isn't prone to breed bacteria and thus reduce the production of unpleasant odor.
Machine wash available
Free your hands by washing our mattress pad in the washing machine! You can add some fabric softener and enjoy the smell of clean laundry after it gets dry. Don't worry about tearing it apart, the pad has enough durability for using over the entire babyhood. Plus, we highly recommend you to order the 2 pack so you can use the other one when need to wash it.
Various sizes
We produce all suitable sizes of mattress pad for the most mainstream brands' bassinets on market. And if you can't find the right size for your bassinet mattress, check the customization zone and contact with us to provide your mattress size so we can make you the perfectly fitted pad!