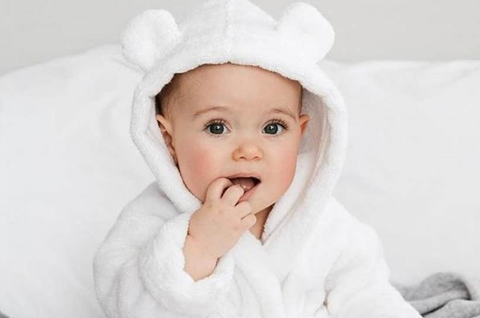 This is fairly common in more modern cribs.  Sometimes it is a design decision made by the manufacturer, and other times it's just the placement of some of the parts, but some cribs have pieces that block the crib skirt from being able to hang down.  Keep in mind that if you can't have a crib skirt, you might end up looking at the hardware when the mattress is in the top or middle position.
What you can do:
1. If you haven't purchased your crib yet, just pay attention to the points above when crib shopping.  This information is not always noted, so you might have to do a little investigating.
2. If you've already purchased a crib that has one of these issues, there are a few things you can do.  You can always call the manufacturer and ask what type of crib bedding will work best, and ask if it allows for all the bumper ties and the crib skirt.
3. Try to find bedding that can be purchased a la carte, so if you need to return just the bumper or another piece, you can do so.
4. You can always get custom crib bedding.  This can be pricier, but if it's something you really want to work correctly, it's worth it.  That way, you can make sure your crib skirt is the right length and the ties are all in the right spot (just keep in mind that it will change when you move the mattre.
Biloban Baby Bedding is a manufacturer of baby bedding products. Our aim is to offer super comfortable baby bedding products in affordable price.