The right nursery layout will make everything so. much. easier.
When you're up in the middle of the night for diaper changes and late-night feedings, you'll want the design of your nursery to be as practical as possible. Trust us, it's so important to plan out the flow of the room before the baby gets here. Here are some of the most seamless and dependable nursery layouts that won't let you down.
Nursery Starter Pack: The Essentials
All of our nursery layouts include these four basic items:
Crib
Tip!
For stability and safety, make sure furniture in nurseries are anchored to the wall or secured with furniture straps.
Nursery Layout 1: Central Crib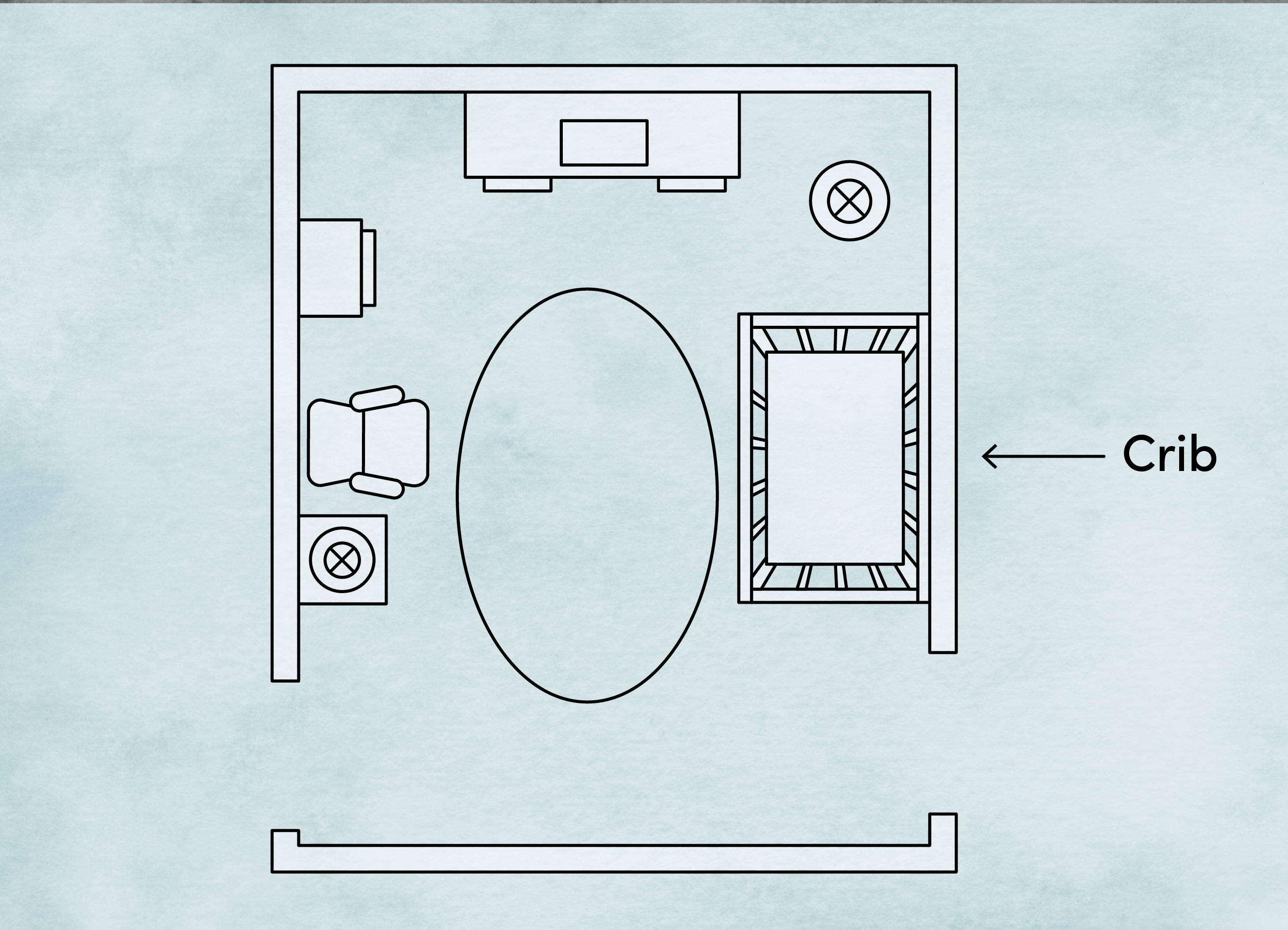 In this layout, the crib is the first thing you see when you walk in the door. This is perfect for quick checks on your sleeping infant. Place the crib several feet away from any windows to protect the baby from cold drafts, hanging blinds, and curtain cords. To balance the room, a glider sits opposite the crib and directly next to the door, so you can rest while monitoring your child. Place the dresser adjacent to the changing table for ease going back and forth between the two.
Nursery Layout 2: Kitty-Corner Crib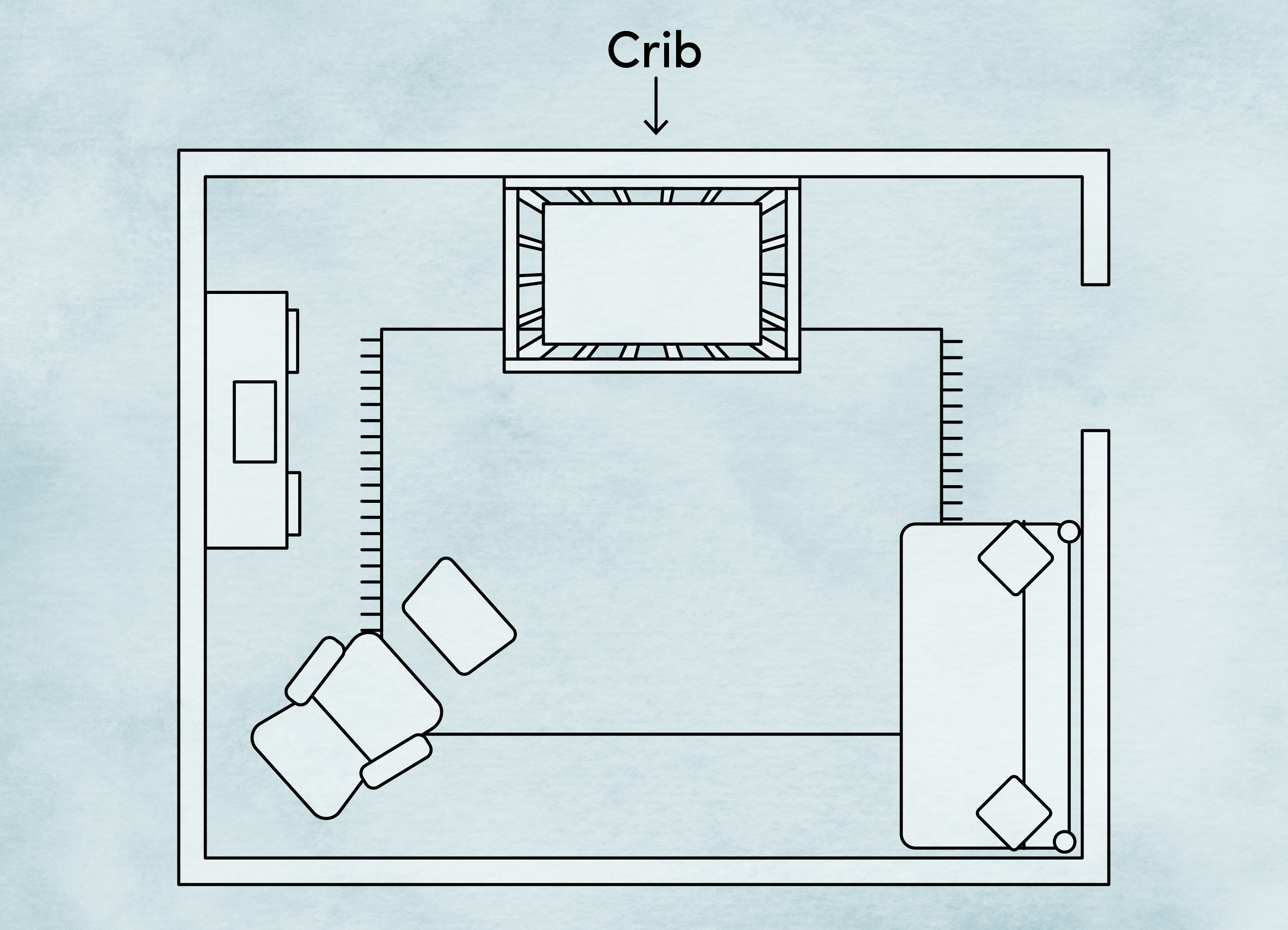 Ideal for large nurseries, this unique layout features a kitty-corner crib. It's a great way to cut through the space and create a focal point if you have an ornately detailed crib. Watch out for fallen items like blankets and toys in the corner, though! Other necessary furniture, such as the dresser, changing table, and glider, remains within close proximity to each other on the other side of the room.
Nursery Layout 3: Shared Space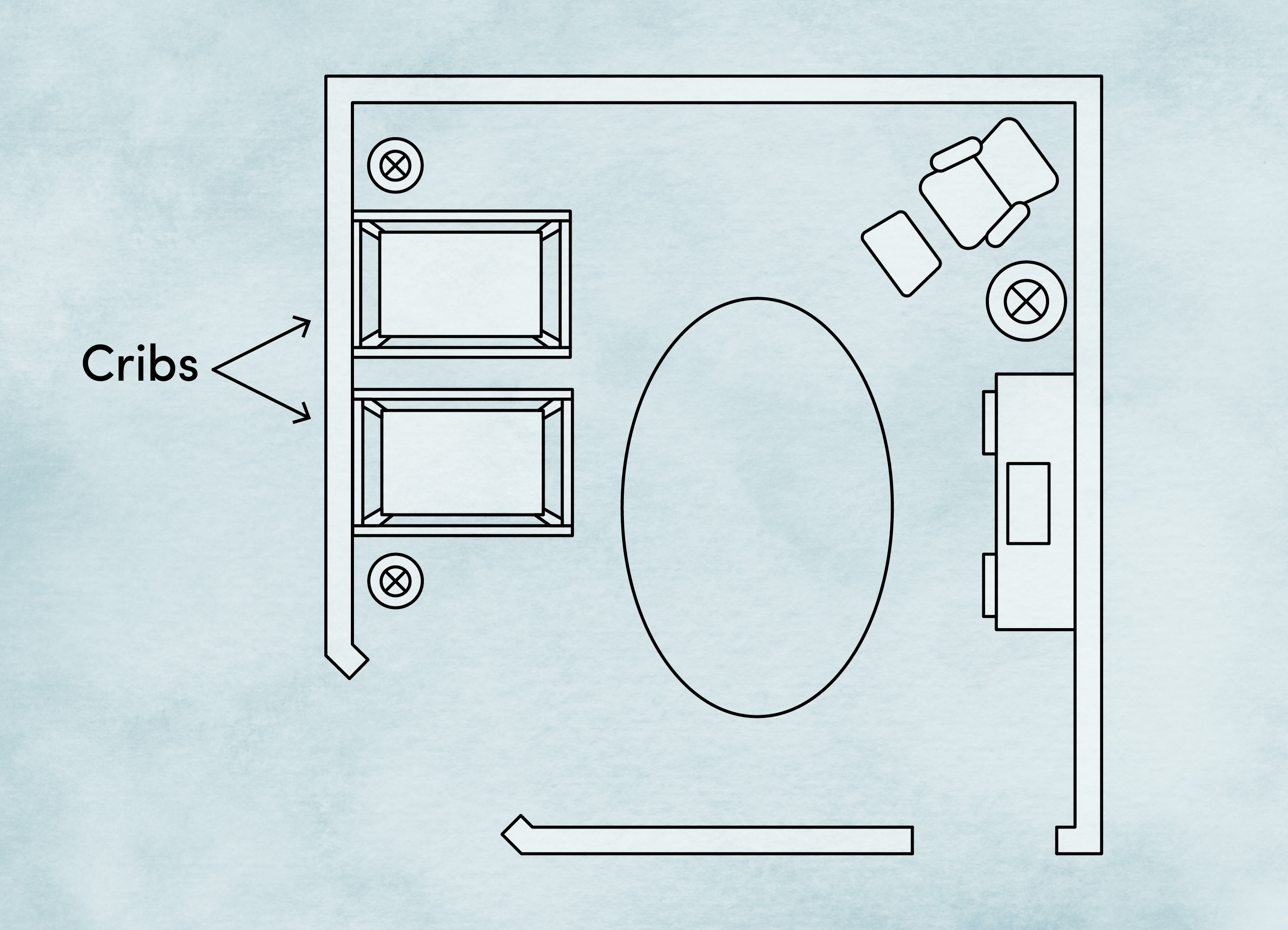 If your nursery needs to be multifunctional, this is the layout for you. It contains all the essentials needed for a nursery, a shared kids' space, and a converted guest bedroom. Try a portable or mini crib so it can be wheeled into the corner. Keep extra clothes in a dresser that doubles as a changing table. Finally, make the most of the space with a daybed that can convert into a sleeping arrangement for a guest!
Shop Portable & Mini Cribs
Nursery Layout 4: Twinning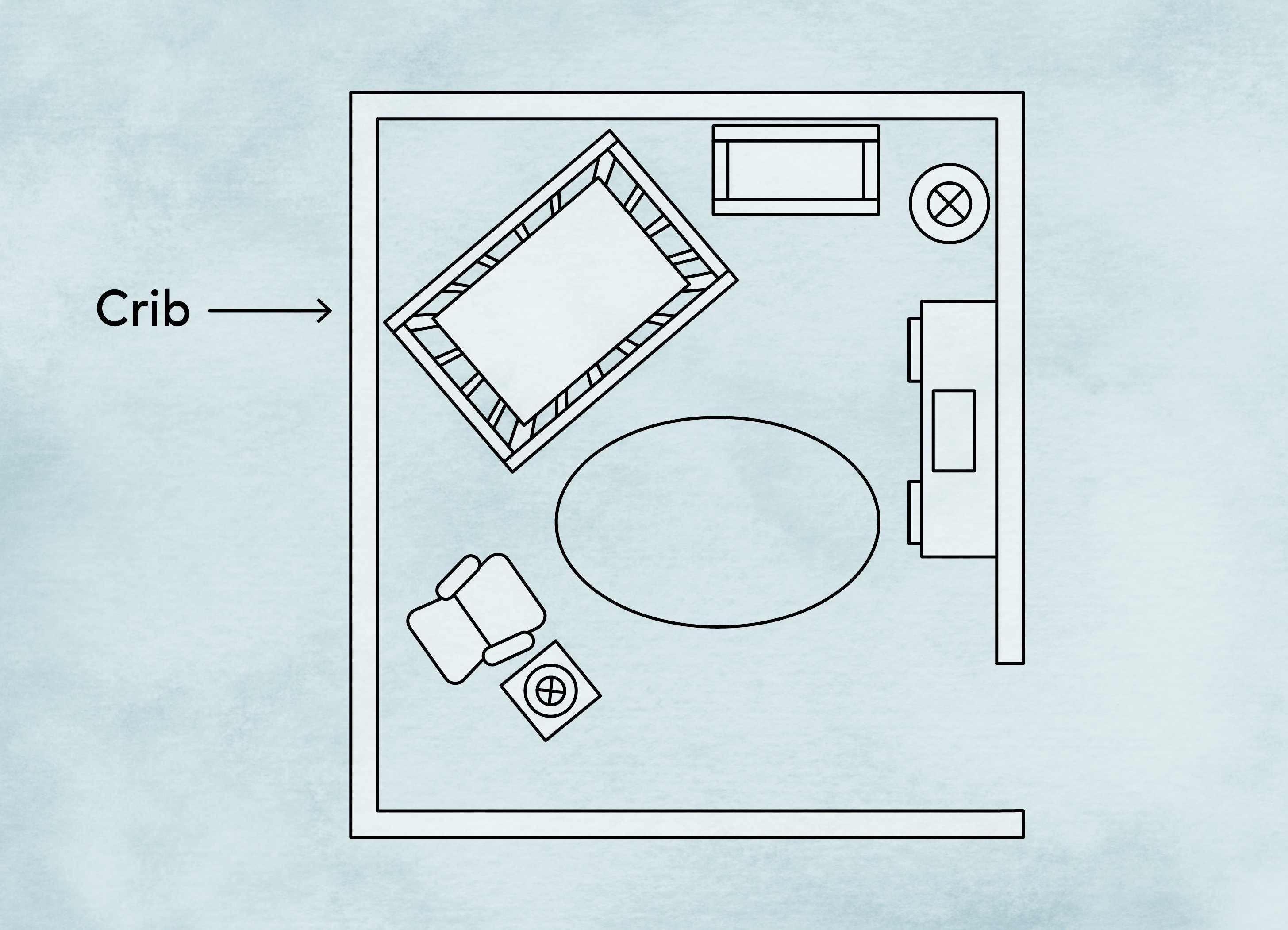 If twins are in your future, it's time to double up on cribs. Consider arranging the cribs extending outward from the wall instead of placing them horizontally side by side. This allows the babies to see each other better and offers a more visually interesting arrangement. Invest in a changing table with extra space, so there's room for double the diaper changing.
SHOP ALL NURSERY